Events
View current and upcoming prostate cancer research-related seminars, symposiums, fundraising activities, and retreats below.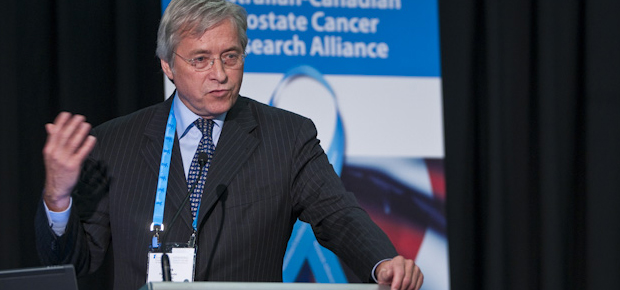 Apr 30, 2014 to May 02, 2014


Brisbane, Australia
The Diamantina Health Partners' 2nd Annual Forum, Meeting of Minds: translate – transfer – transform, will be held 30 April – 2 May 2014.
May 28, 2014 to May 28, 2014


Translational Research Institute, Brisbane
The Queensland Post-Graduate Students Conference is an established event on the HMR calendar in Brisbane. Register now for a unique opportunity to present your work and network with other post-graduate students in medical research.
Jun 21, 2014 to Jun 24, 2014


McCormick Place West, Chicago
Discover the latest advances in hormone research and clinical endocrinology at the joint meeting of the International Society of Endocrinology and The Endocrine Society: ICE/ENDO 2014.
Jul 06, 2014 to Jul 10, 2014


University of Queensland
incorporating the 5th International NanoBio Conference & 3rd International Conference on BioNano Innovation (ICBNI)
Jul 06, 2014 to Jul 09, 2014


Glasgow, Scotland
POWERING THE CANCER MACHINE
Jul 13, 2014 to Jul 17, 2014


Hilton On The Park Melbourne
The Australian and New Zealand Urogenital and Prostate (ANZUP) Cancer Trials Group is pleased to announce our 2014 Annual Scientific Meeting (ASM) will be held at Hilton On The Park Melbourne, Australia from 13-15 July, 2014.
Dec 03, 2014 to Dec 06, 2014


Melbourne Convention & Exhibition Center
The 2014 World Cancer Congress (Melbourne, Australia) theme Joining Forces - Accelerating Progress will emphasise the impact that can be realised by consistently and energetically applying what we know, rather than waiting for possible future "breakthroughs" to change the landscape. This will be discussed across a variety of economic and cultural contexts.