Events
View current and upcoming prostate cancer research-related seminars, symposiums, fundraising activities, and retreats below.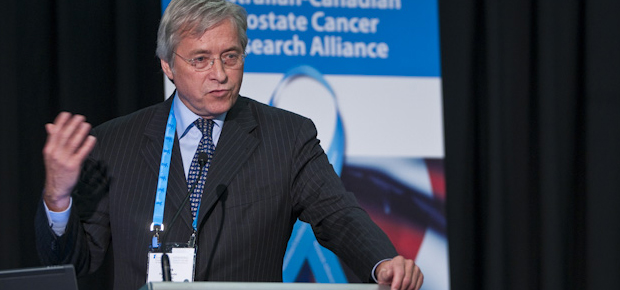 Aug 06, 2014 to Aug 08, 2014


Sydney Hilton, Sydney
The MOGA 2014 Annual Scientific Meeting, Integrating Molecular and Immunologic Advances into Practice will focus on the latest advances in a number of tumour streams, including breast, lung and colorectal cancers, and their relevance to clinical practice.
Aug 07, 2014 to Aug 07, 2014


Hilton Hotel, Sydney
The Inaugural Thomas Ashworth Symposium will bring together medical researchers and clinicians to advance the science and clinical utility of circulating tumour cell (CTC) and circulating tumour nucleic acid (ctNA) research.
Aug 20, 2014 to Aug 20, 2014


TRI Auditorium
Sep 10, 2014 to Sep 11, 2014


Translational Research Institute (TRI)
A host of international and national speakers will address the cellular and molecular biology of mesenchymal stem cells, mesenchymal stromal cells, induced pluripotent stem cells, bioengineering applications for stem cell therapies and the results of clinical trials using stem cells and their progenitors.
Dec 03, 2014 to Dec 06, 2014


Melbourne Convention & Exhibition Center
The 2014 World Cancer Congress (Melbourne, Australia) theme Joining Forces - Accelerating Progress will emphasise the impact that can be realised by consistently and energetically applying what we know, rather than waiting for possible future "breakthroughs" to change the landscape. This will be discussed across a variety of economic and cultural contexts.