Save the Date: November 25 – 28, 2015 Prostate Cancer Collaborative Research Symposium
Proudly sponsored by the Translational Research Institute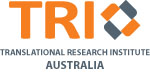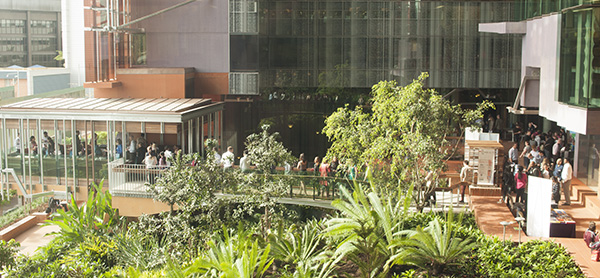 The Prostate Cancer Collaborative Research Symposium, proudly sponsored by the Translational Research Institute (TRI), will be held at the TRI in Brisbane, Australia from Wednesday 25th to Saturday 28th November 2015. 
The Prostate Cancer Collaborative Research Alliance (PCCRA) was recently transformed from the Australian-Canadian Prostate Cancer Research Alliance (Aus-CanPCRA) that was founded in 2008. Following the success of the four previous Aus-Can PCRA Symposia, this Symposium will provide an excellent opportunity for prostate cancer clinicians, scientists, and other professionals to meet in a global context and share their research in a collaborative environment.
The Symposium program will facilitate knowledge sharing and collaborative networking within the global prostate cancer community.  While the focus of the Symposium is prostate cancer, the sessions will also be relevant to researchers interested in metabolism and inflammation.
There will be no Symposium registration fee for Alliance members. If you are interested in attending the Symposium, please register to join the Alliance (no membership or joining fees).
Delegates will be responsible for their travel and accommodation costs to attend the Symposium.
The TRI is home to the largest critical mass of prostate cancer researchers in Australia and is the primary sponsor of the Symposium. 
As Australia's newest and most comprehensive medical research and biopharmaceutical facility, the TRI is located on the Princess Alexandra Hospital campus in Brisbane, Australia. TRI combines clinical and translational research to advance progress from laboratory discovery to application in the community.
The seven-storey TRI building comprises four floors of laboratory research plus facilities for research support, administration and teaching. A bio-pharmaceutical manufacturing facility is adjacent to the main TRI building, housing the first major mammalian biopharmaceutical production facility in Australia.
About Brisbane
Stunning by nature, Brisbane is renowned for its relaxed outdoor lifestyle, friendly locals, cultural scene and diverse attractions. There is plenty for visitors to experience and make the most of every moment. Brisbane's city lifestyle is marked by South Bank's inner-city beach, riverside parklands hugging the Brisbane River, and culture-rich precinct housing Australia's largest Gallery of Modern Art, Queensland Art Gallery, Queensland Museum, and Queensland Performing Art Complex.
Brisbane is the capital city of Queensland – Australia's second largest state by area. With a population over 2 million, it is the third largest city in Australia. Brisbane lives and breathes outdoor experiences. From cuddling a koala, to hand-feeding wild dolphins at sunset on the pristine beaches of Moreton Bay, to escaping to a lush mountain hideaway, Brisbane offers unforgettable experiences for every visitor.