Registration Open: Prostate Cancer Collaborative Research 2015 Symposium, November 25 – 28, 2015
Proudly sponsored by the Translational Research Institute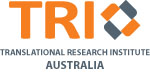 Registration is now open for the Prostate Cancer Collaborative Research 2015 Symposium to be held at the Translational Research Institute (TRI), Brisbane, Australia from Wednesday 25th to Saturday 28th November 2015.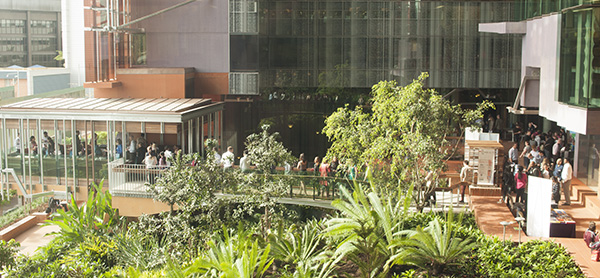 The Prostate Cancer Collaborative Research Alliance was recently transformed from the Australian-Canadian Prostate Cancer Research Alliance (Aus-Can PCRA) that was founded in 2008. This Alliance currently has more than 285 clinical and scientific members from Australia, Canada & internationally. With the establishment of the Prostate Cancer Collaborative Research Alliance, all Aus-Can PCRA members have been transitioned to Prostate Cancer Collaborative Research Alliance membership.
Following the success of the four previous Aus-Can PCRA Symposia, the Prostate Cancer Collaborative Research 2015 Symposium will provide an excellent opportunity for prostate cancer clinicians, scientists, and other professionals to meet in a global context and share their research in a collaborative environment. Feedback from previous Aus-Can PCRA Symposia has consistently been very positive, with the event well-regarded as a nicely specialised meeting to generate and foster collaborations which differentiates it amongst the various international prostate cancer meetings.
The Prostate Cancer Collaborative Research 2015 Symposium will commence with a welcome reception on Wednesday afternoon 25th November and conclude mid-afternoon on Saturday 28th November. A preliminary program is available outlining draft topics for sessions which will feature short presentations focused on facilitating interactive discussions and opportunities to showcase research areas for collaboration. 
PCCR 2015 Symposium registration is free for Prostate Cancer Collaborative Research Alliance members. If you are not a Prostate Cancer Collaborative Research Alliance member please register to join for free before submitting your PCCR 2015 Symposium registration.
Delegates will be responsible for their travel and accommodation costs to attend the PCCR 2015 Symposium. 
 Registration includes:
Entry to all Symposium sessions (Thursday – Saturday)
Access to the Symposium app (program, delegate profiles, etc)
Entry into the exhibition area and poster sessions (Thursday – Saturday)
Morning and Afternoon Teas and Lunch (Thursday – Saturday)
Attendance to the Welcome Reception (Wednesday 25 November)
Attendance to the Brisbane River Boat Cruise (Thursday 26 November)
Attendance to the Symposium Dinner (Friday 27 November)
Please note that spaces are limited.
 If you have any questions about the PCCR 2015 Symposium or the PCCR Alliance please contact us.


Abstract Submission
Delegates are strongly encouraged to submit abstracts and bring posters to the Symposium. These may be new posters or existing posters that have been presented at previous conferences.
Please submit your abstracts in the PCCR 2015 Event App by Wednesday 18 November 2015.
To submit your abstract use the PCCR 2015 Event App Desktop version and go to 'My Account' in the top right corner and select 'My Profile' (not 'Edit My Profile'). From the right hand 'Materials' panel click on the 'Add Document' button. Once an abstract is submitted it cannot be edited – the only option is to delete and resubmit.
When submitting your abstract please assign abstract details as follows:
Name: Abstract Title
Body: Abstract Authors
Tag: Tag the document with 'abstract' and any other relevant keywords.
Authors: This connects the abstract to other attending authors and allows it to be displayed on their profile. Start typing in the name and if the person is registered their name will appear for selection.
Please upload your abstract as a PDF file. There are no strict formatting requirements.
If you have issues submitting an abstract or require confirmation of abstract submission please email coordinator@aus-canprostatealliance.org.


About TRI
The TRI is home to the largest critical mass of prostate cancer researchers in Australia and is the primary sponsor of the Symposium. 
As Australia's newest and most comprehensive medical research and biopharmaceutical facility, the TRI is located on the Princess Alexandra Hospital campus in Brisbane, Australia. TRI combines clinical and translational research to advance progress from laboratory discovery to application in the community.
The seven-storey TRI building comprises four floors of laboratory research plus facilities for research support, administration and teaching. A bio-pharmaceutical manufacturing facility is adjacent to the main TRI building, housing the first major mammalian biopharmaceutical production facility in Australia.
About Brisbane
Stunning by nature, Brisbane is renowned for its relaxed outdoor lifestyle, friendly locals, cultural scene and diverse attractions. There is plenty for visitors to experience and make the most of every moment. Brisbane's city lifestyle is marked by South Bank's inner-city beach, riverside parklands hugging the Brisbane River, and culture-rich precinct housing Australia's largest Gallery of Modern Art, Queensland Art Gallery, Queensland Museum, and Queensland Performing Art Complex.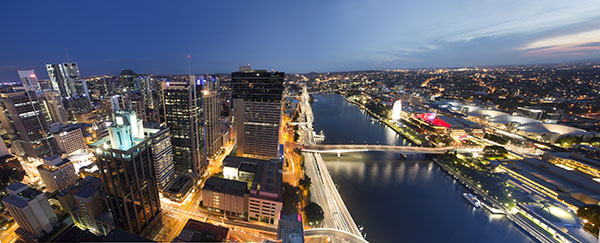 Brisbane is the capital city of Queensland – Australia's second largest state by area. With a population over 2 million, it is the third largest city in Australia. Brisbane lives and breathes outdoor experiences. From cuddling a koala, to hand-feeding wild dolphins at sunset on the pristine beaches of Moreton Bay, to escaping to a lush mountain hideaway, Brisbane offers unforgettable experiences for every visitor.