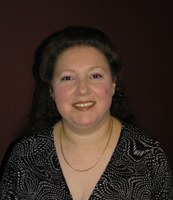 Dr Rosetta Martiniello-Wilks
Position:
Senior Lecturer, School Life Sciences, University of Technology Sydney, Faculty of Science
Head, Translational Cancer Research Group
Websites:
Biography:
Dr Martiniello-Wilks is a Senior Lecturer and Head of the Translational Cancer Research Group, School of Life Sciences, Faculty of Science, University of Technology Sydney (UTS).  Her prostate cancer (PCa) research experience began in Prof Pamela Russell's Oncology Research Centre, Prince of Wales Hospital NSW, UNSW. This research was performed in collaboration with CSIRO Molecular Science.
Over the past 13 years Dr Martiniello-Wilks has been developing novel cell and gene therapies to eliminate advanced PCa.  To achieve this goal, she and her collaborators have raised over $3.5 million in research and research infrastructure funding from the Prostate Cancer Foundation of Australia, Sydney Cancer Centre Foundation, Cancer Institute NSW, Department of Defense U.S. Army Prostate Cancer Research Program, and the National Cancer Institute USA.
Dr Martiniello-Wilks has been a named inventor on three provisional patents and one international patent, and has published over 70 peer reviewed publications. Highlights include a 'Gene Medicine for Prostate Cancer: FP253' clinical trial (NCT00625430; http://www.ClinicalTrials.gov ) supported by international patent PCTAU03/00381 to be conducted at the Prostate Cancer Centre, St Vincent's Hospital, Sydney. This work received a Platinum Nomination for the CSIRO Chairman's Medal in 2008. Aspects of this work have been presented internationally at AACR, Association of American Pharmaceutical Scientists, the European, American and British Gene Therapy Society Conferences. 
Dr Martiniello-Wilks was convenor of the Sydney Cancer Centre (Lifehouse at RPAH) Research Meetings (2005-8) reporting on the excellent cancer research conducted on the RPAH/University of Sydney campus, nationally and internationally to the public, students, researchers, and medical professionals. She has been an elected Australasian Gene and Cell Therapy Society (AGCTS) Executive Committee member since 2005 and currently serves as President.
Current areas of collaboration: novel early non-invasive diagnostics for lethal prostate cancer.
gene therapy, immunotherapy, localized therapies, marker discovery, marker evaluation, metastases, model systems, systemic therapies, technology development, localized advanced disease.