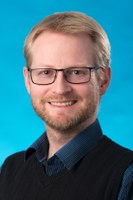 Dr Stuart Ellem
Position:
Research Scientist, Anatomy & Developmental Biology, Monash University
Credentials:
Ph.D at Monash University
Biography:
Dr Ellem obtained his PhD in 2006 from Monash University and currently works within the Department of Anatomy and Developmental Biology at Monash University, Australia.
His research program examines oestrogen synthesis and action in the prostate, particularly the opposing roles of the oestrogen receptors (ERa and ERb) and the emerging link between aberrant oestrogen exposure, inflammation, and prostate cancer.
His work is underpinned by transgenic mouse models and complemented by human clinical tissues and in vitro cell studies.
Dr Ellem's research has been supported by National and International funding bodies, including the NHMRC, Victorian Cancer Council, the United States Department of Defense, and the Prostate Cancer Foundation of Australia.
Prostate, Inflammation, Estrogen, Cancer, Prostatitis, Mast cells.