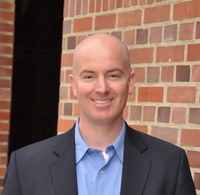 Dr Amir Goldkorn
Position:
Assistant Professor, Internal Medicine / Genitourinary Oncology, Norris Comprehensive Cancer Center, University of Southern California Keck School of Medicine
Credentials:
Hematology/Oncology Fellowship at UC San Francisco (UCSF)
Laboratory Postdoc at UC San Francisco (UCSF)
Internal Medicine Residency at UC Los Angeles (UCLA)
MD at UC Los Angeles (UCLA)
BA Neurobiology at Harvard University
Biography:
A/Prof Goldkorn's activities at the University of Southern California/Norris combine laboratory research and clinical practice, and specifically focus on developing the therapeutic and biomarker potential of circulating tumour cells (CTCs), cancer stem cells (CSCs), and telomerase.
In the field of CTCs, A/Prof Goldkorn and his associates have developed a novel slot microfilter for live CTC capture from patients' blood and have launched several clinical trials analyzing CTCs during treatment and at progression. In one of these (SWOG S0421, Phase III), they assayed telomerase as the first CTC-derived biomarker predictive of overall survival in this setting.
They have also developed and optimized techniques for isolation of ultra-pure CTCs (no white blood cell contamination) for whole transcriptome amplification and sequencing, and, in related work, developed a mouse CTC model to investigate mechanisms of cancer dissemination. In addition, they have launched a new multi-platform CTC Research Core at USC.
In the field of CSCs, A/Prof Goldkorn and his co-workers have demonstrated that cancer cells spontaneously convert in and out of a CSC-like, drug-resistant, highly tumorigenic state. They found that PI3K/AKT/β-catenin signalling plays a role in mediating this plasticity, and undertook epigenomic and ChIP-seq analyses to identify additional pathways involved in regenerating a CSC-like phenotype. In a related project, they discovered a new CSC-associated gene signature that predicts prostate cancer recurrence after prostatectomy.
They have also demonstrated that prostate CSCs have high telomerase levels and can be killed by reprogramming telomerase to add incorrect telomeric repeats, resulting in telomere uncapping and cell death. Subsequently, the team has designed and is testing a novel Telomerase Reprogramming Nanoparticle (TeRN), a systemically deliverable small molecule designed to specifically bind and reprogram telomerase.
Circulating Tumor Cells, Cancer Stem Cells, Telomerase, Prostate Cancer, Biomarkers.