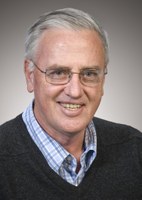 Dr Bill Jordan
Position:
Director, Centre for Biodiscovery, School of Biological Sciences, Victoria University of Wellington
Credentials:
PhD at Victoria University of Wellington
Websites:
Biography:
Dr Jordan graduated with a PhD in Biochemistry from Victoria University of Wellington. He has carried out research in the University of London; Department of Clinical Pharmacology, Royal Postgraduate Medical School, Hammersmith, London; the Clinical Research Unit of the Walter and Eliza Hall Institute of Medical Research in Melbourne; and the Department of Pharmacology, Case Western Reserve University, Cleveland, Ohio.
Dr Jordan is a Director of the Human Proteome Organization (www.hupo.org), a Vice-President and Council Member of the Asia Oceania Human Proteome Organisation (www.aohupo.org), and a participant in the Human Proteome Project.
His research uses quantitative proteomics for biological discovery and for applications to human health and medicine and, collaboratively, numerous applications to animal, plant, and microbial biotechnology.  
His current major proteomics research includes: analysis of proteins that can be used to predict the presence and course of prostate cancers, molecular characterisation of the cellular effects and targets of biologically active molecules including drugs and biotoxins, and technologies for characterisation of membrane proteins.
Proteomics.