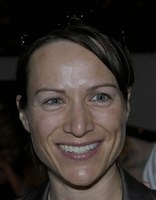 Ms Cheri Van Patten
Position:
Registered Dietitian and Researcher, Oncology Nutrition, Vancouver Cancer Centre, BC Cancer Agency
Credentials:
Registered Dietitian
Master of Science (Nutrition) at University of British Columbia
Websites:
Biography:
I am a registered dietitian (RD) and researcher at the BC Cancer Agency (Vancouver Cancer Centre), Oncology Nutrition, in Vancouver, BC, Canada. My areas of expertise for clinical practice, research/publication and education are related diet, exercise, complementary therapies, Natural Health Products, quality of life and survivorship in both breast and prostate cancer (hormone-based cancers).   In my role I conduct practice-based research and translate knowledge for patients and develop provincial resources that are disseminated to every newly diagnosed breast and prostate cancer patient in British Columbia. 
Member of the College of Dietitians of British Columbia (CDBC) and Academy of Nutrition and Dietetics (AND) Accredited Member.
Nutrition Guide for Men with Prostate Cancer
http://www.bccancer.bc.ca/PPI/copingwithcancer/pamphlets/genitourinary.htm
Nutrition Guide for Women with Breast Cancer
http://www.bccancer.bc.ca/PPI/copingwithcancer/pamphlets/breast.htm
Best publications:
Peer-reviewed Papers in Diet and Prostate Cancer
Kwan W, Duncan G, Van Patten C, Liu M, Lim J. A phase II trial of a soy beverage for subjects without clinical disease with rising prostate-specific antigen after radical radiation for prostate cancer. Nutrition and Cancer 2010; 62(2): 198-207.
Van Patten CL, de Boer JS, Tomlinson Guns ES. Diet and dietary supplement intervention trials for the prevention of prostate cancer recurrence: a review of the randomized controlled trial evidence. Journal of Urology 2008; 180: 2314-2322
alternative treatment, behaviour, cancer control, cancer progression, education, exercise, marker testing, metastases, nutrition, obesity, quality of life, survivorship, treatment, natural health products, .