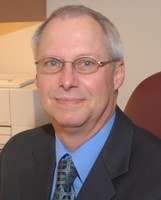 Dr James Davie
Position:
Professor, Manitoba Institute of Cell Biology, University of Manitoba
CancerCare Manitoba, Associate Director (MICB)
Leader, Prairie Node, Terry Fox Research Institute
Executive Director, Manitoba Health Research Council
Websites:
Biography:
Jim Davie received his BSc and PhD degrees from the University of British Columbia. His postdoctoral training in the area of chromatin structure and function was done in the lab of Dr Ken van Holde at Oregon State University. Dr Davie is presently the Executive Director of the Manitoba Health Research Council, Leader of the Terry Fox Research Institute Prairie Node, Associate Director of the Manitoba Institute of Cell Biology and Professor in the Department of Biochemistry and Medical Genetics at the University of Manitoba. He serves on several Editorial Boards of journals publishing in Biochemistry, Cell Biology and Molecular Biology and is Editor of the journal Biochemistry and Cell Biology. He has served as a Chair and panel member on CIHR and NCIC Peer Review Committees. His research interests include epigenetic regulation of gene expression in normal and cancer cells, nuclear matrix structure and function, sub-cellular trafficking of transcription factors and chromatin remodeling complexes, signal transduction pathways, chromatin structure and function, and biomarkers in the early detection of cancer. He currently holds a Canada Research Chair in Chromatin Dynamics (Tier 1).
Current areas of collaboration: prostate biomarkers; histone deacetylase class I complexes and inhibitors.
biomarkers, cancer initiation, chromatin structure and function, epigenetics, genes/genetic polymorphisms, metastases, normal functioning, nutrition, oncogenes and tumour suppressor genes, scientific model systems, technology development.