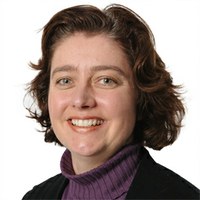 Associate Professor Elizabeth Williams
Position:
Principal Research Fellow (Tumour Models), Australian Prostate Cancer Reseach Centre - Queensland, Queensland University of Technology, Institute of Health Biomedical Innovation
Biography:
Associate Professor Elizabeth Williams, BSc (Hons), PhD, has worked in the field of cancer metastases, focussing on prostate and bladder cancer since completing her PhD in pharmacology in 1997. She joined APCRC-Q in 2013 to lead the tumour models stream and extend her prostate cancer research program.
Prior to joining APCRC-Q, Dr Williams was the Metastasis Research Group Leader at Monash Institute of Medical Research's Centre for Cancer Research (2006-2012), an Associate Senior Fellow at the Department of Surgery, University of Melbourne and a Research Fellow (Prostate Cancer Group Leader) at the Bernard O'Brien Institute of Microsurgery (2002-2006).
Dr Williams and her team have established a panel of systems to study tumour cell plasticity and the interaction of prostate cancer cells with the endothelial cells of the prostatic lymphatic vessels, with the aim of identifying key molecules involved in these process.
They are also investigating the molecular basis of prostate cancer cells that survive castration. Her current research project utilises a transplantable human prostate cancer xenograft that her team derived from a bone metastasis in 2001.
metastasis, lymphangiogenesis, castrate resistant prostate cancer.