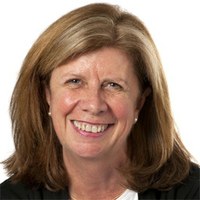 Ms Helen Crowe
Position:
Urology Research Nurse, Australian Prostate Cancer Research Centre Epworth
Urology Nurse Practitioner
Credentials:
RN
BAppSci at Philip Institute if Technology
GDip Epi Biostats at University of Melbourne
M Nurs Sci at University of South Australia
Biography:
My clinical work involves the  care of men with localised and advanced prostate cancer. Research activities include all aspects of clinical research including nursing research, clinical trials and investigator initiated trials.
Best publications:
Watts R, Botti M, Beale E, Crowe H. Patient outcomes in the acute recovery phase following robotic-assisted prostate surgery: a prospective study. Int J Nurs Studies. 46:4, 442 – 449, 2009.
Murphy DG, Kerger M, Crowe H, Peters JS, Costello AJ. Operative details and Oncological and functional outcome of robotic-assisted laparoscopic radical prostatectomy: 400 cases with a minimum of 12 months follow-up. Eur Urol 55:6, 1358 – 1367, 2009.
O'Malley PJ, Van Appeldorn S, Bouchier-Hayes DM, Crowe H, Costello AJ. Robotic radical prostatectomy in Australia: initial experience. World J Urol. Jun, 67(2), 165-70, 2006.
Costello A J, Haxhimolla H, Crowe H, Peters J S. Installation of telerobotic surgery and initial experience with telerobotic radical prostatectomy. BJU. 96, 34 – 38, 2005.
Crowe H, Costello A J. The perspectives of patients diagnosed with prostate cancer and their partners, on quality of life and impact of treatment. Urol Nurs. 23:4, 279-285 2003.
Post prostate cancer treatment clinical outcomes.