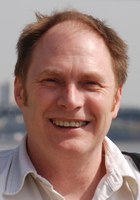 Dr Jeremy Clark
Position:
Senior Research Associate, Cancer Genetics, University of East Anglia, Biological Sciences
Credentials:
Dr at University of East Anglia
Biography:
Dr Clark has 30 years of experience in cancer research. Through his research, he has identified eight oncogenes, three of which were previously undiscovered novel genes. These oncogenes are implicated in the development of a range of cancer types. Seven of the eight oncogenes have been patented for use in tumour diagnosis and management.
Dr Clark's current interests are searching for biomarkers that will predict the presence and prognosis of prostate cancer. Recently, in collaboration with Johann de Bono, he has discovered that prostate cancer patients' bloods contain an Affymetrix expression signature that is highly linked with patient survival (HR 4.5, p=0.0002) and alterations in the host immune system.
His current research at the University of East Anglia is centred on the discovery of diagnostic and prognostic markers for prostate cancer in urine samples. These investigations involve the harvesting of RNA from cells and secreted microvesicles (exosomes) for analysis by TaqMan microfluidic chips and NanoString.
Dr Clark and his co-workers are currently analysing a pilot of 100 active surveillance exosomal RNA samples analysed by TAQman microfluidic chips at the Royal Marsden Hospital and the Institute of Cancer Research. They are processing around 300 further samples obtained from the Norfolk and Norwich University Hospital for NanoString expression analysis.
Dr Clark also coordinates a Movember GAP initiative on urine analysis in prostate cancer patients. This involves processing urine samples for coordinated analysis by a number of groups worldwide for cell pellet and exosome mRNA expression, cell pellet DNA Methylation patterns, and urine proteins. Data streams will then be integrated for improved assessment of predictive and prognostic biomarkers in urine.
Best publications:
Olmos D, Brewer D, Clark J, Danila DC, Parker C, Attard G, et al. (2012). Prognostic value of blood mRNA expression signatures in castration-resistant prostate cancer: a prospective, two-stage study. Lancet Oncol. (Olmos, Brewer and Clark are equal first authors).
Clark JP, and Cooper CS. (2009). ETS gene fusions in prostate cancer. Nat Rev Urol 6: 429–439.
Attard G, Clark J, Ambroisine L, Fisher G, Kovacs G, Flohr P, et al. (2008). Duplication of the fusion of TMPRSS2 to ERG sequences identifies fatal human prostate cancer. Oncogene 27: 253–263. (Attard and Clark are equal first authors).
Clark J, Merson S, Jhavar S, Flohr P, Edwards S, Foster CS, et al. (2007). Diversity of TMPRSS2-ERG fusion transcripts in the human prostate. Oncogene 26: 2667–2673.
Clark J, Rocques PJ, Crew AJ, Gill S, Shipley J, Chan AM, et al. (1994). Identification of novel genes, SYT and SSX, involved in the t(X;18)(p11.2;q11.2) translocation found in human synovial sarcoma. Nat Genet 7: 502–508.
Prostate Cancer., Urine biomarkers, Exosomal RNA expression patterns, Prognosis.