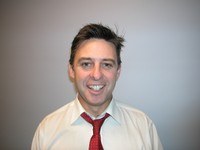 Dr John Oliffe
Position:
Associate Professor, Nursing, University of British Columbia
Websites:
Biography:
John Oliffe is Associate Professor at the School of Nursing, University of British Columbia, Vancouver, Canada. He has extensive expertise in qualitative research especially in the application of interpretive description, ethnographic and grounded theory. His research began with his PhD study, which involved an ethnographic study described the experiences of 35 prostate cancer patients. The research findings were published in high impact journals and contributed significantly to the understandings about men's experiences of prostate cancer. Since then, John has developed a program of research in psychosocial prostate cancer. He is the principal investigator of the nationally funded study addressing the role of prostate cancer support groups in health promotion , and collaborated with Drs' Joyce Davison and Tom Pickles to complete a study exploring men's experiences of active surveillance for low grade prostate cancer. John has communicated the findings drawn from these studies in 25 peer reviewed publications and 90 seminars, invited presentations and workshops.
behaviour, education, surveillance, survivorship.