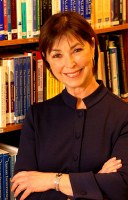 Dr Joyce Davison
Position:
Associate Professor, College of Nursing, University of Saskatchewan
Adjunct Professor, Department of Urologic Sciences, University of British Columbia
Affiliate, Men's Health Initiative of BC
Websites:
Biography:
Joyce Davison, Ph.D., is currently an Associate Professor at the College of Nursing, University of Saskatchewan; and Adjunct Professor in the Department of Urologic Sciences, University of British Columbia. Dr. Davison's research program is in the area of human response to cancer, specifically in the area of prostate cancer. Her research program aims to improve treatment decision making and quality of life through innovative clinically based information decision support interventions to men with prostate cancer throughout their illness trajectory. These approaches are translated and evaluated in clinical practice with patients and family members.
Joyce has published several articles and abstracts in the area of decision making and survivorship. In addition, research is currently being conducted to: develop an internet based intervention to facilitate patient physician communication at the time of diagnosis; assess couple's readiness to engage in a sexual rehabilitation program following radical prostatectomy: provide a nutrition intervention to men on hormone therapy to prevent osteoporosis; and measure the psychosocial response and resource requirements of men on active surveillance. She also is actively involved in the development of a provincial pathway for the diagnosis and treatment of prostate cancer patients in Saskatchewan, Canada; and the standardization of patient education to men newly diagnosed with prostate cancer to facilitate treatment decision making.
decision support interventions, patient education strategies, prostate cancer screening, sexual rehabilitation, active surveillance, survivorship.