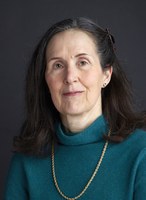 Dr Janet Stanford
Position:
Member, Public Health Sciences, Fred Hutchinson Cancer Research Center
Co-Head, Program in Prostate Cancer Research, Fred Hutchinson Cancer Research Center
Research Professor, Department of Epidemiology, University of Washington School of Public Health
Credentials:
PhD at Johns Hopkins University School of Hygiene and Public Health
MPH at Emory University School of Medicine
BS at Georgia State University School of Nursing
RN at Grady Memorial Hospital School of Nursing
Websites:
Biography:
Dr Stanford's work focuses on the epidemiology of prostate cancer, having completed many studies assessing lifestyle, environmental, and genetic risk factors for the disease, as well as outcomes research (predictors of function and quality of life after treatment, prostate cancer-specific mortality, and disease recurrence/progression).
She is Co-Investigator of the NCI/NIH-funded P50 grant, "Pacific Northwest Prostate Cancer SPORE" (Specialized Programs of Research Excellence), and leads one of the major SPORE research projects, "Genetic Susceptibility to Clinically Aggressive Prostate Cancer."
Dr Stanford is also a member of the International Consortium for Prostate Cancer Genetics (ICPCG), the PRACTICAL consortium, and the ELLIPSE consortium, all of which aim to advance knowledge of the genetic susceptibility to hereditary and sporadic prostate cancer. Her current research focuses on identification and validation of genetic and epigenetic biomarkers for aggressive prostate cancer.
Best publications:
Lin DW, FitzGerald LM, Fu R, Kwon EM, Zheng SL, Kolb S, Wiklund F, Stattin P, Isaacs WB, Xu J, Ostrander EA, Feng Z, Grönberg H, Stanford JL. Genetic variants in the LEPR, CRY1, RNASEL, IL4, and ARVCF genes are prognostic markers of prostate cancer-specific mortality.  Cancer Epidemiol Biom Prev 2011;20 (9):1928-36. PMCID: PMC3169727
FitzGerald LM, Zhang X, Kolb S, Kwon EM, Liew YC, Hurtado-Coll A, Knudsen BS, Ostrander EA, Stanford JL.  Investigation of the relationship between prostate cancer and MSMB and NCOA4 genetic variants and protein expression. Hum Mutat 2013 Jan;34(1):149-56. PMCID: PMC3532957
Stott-Miller M, Kayradi DM, King T, Kwon EM, Kolb S, Stanford JL, Ostrander EA.  HOXB13 mutations in a population-based, case-control study of prostate cancer. Prostate 2013 May;73(6):634-41. PMCID: PMC3612366
Stott-Miller M, Neuhouser ML, Stanford JL.  Consumption of deep-fried food and risk of prostate cancer.  Prostate 2013 Jan 17 [Epub ahead of print] PMID: 23335051
Eeles RA, Al Olama AA, Benllock S, Govindasami K, Guy M, Neal DE, Stanford JL, (121 co-authors). Identification of 23 new prostate cancer susceptibility loci using the iCOGS custom genotyping array. Nat Genet 2013 Apr;45(4):385-91. PMID: 23535732
epidemiology, epigenetic biomarkers, aggressive prostate cancer.