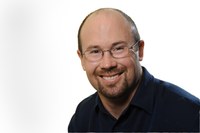 Associate Professor Justin Keogh
Position:
Associate Professor, Faculty of Health Sciences and Medicine, Bond University
Affiliate, Centre for Physical Activity and Nutrition Research, Auckland University of Technology
Affiliate, Person Centred Research Centre, Auckland University of Technology
Websites:
Biography:
Dr Keogh's research focuses on understanding the acute stresses, and the chronic adaptations resulting from a range of physical activities, particularly resistance training and more recently dance, walking and physical video games like the Nintendo Wii Sports for athletic populations and/or older adults.  With his older adult research, he examines the benefits, barriers and motives to both general and specific therapeutic physical activity. His research involving older adults has focused on understanding the causes of the age-related decline in upper limb fine-motor control, the benefits of resistance training and dancing for improving physical function and reducing falls risk as well as benefits, barriers and motives to physical activity in prostate cancer survivors.
Best publications:
Keogh, J. W. L., & Jones, L. (2011). The importance of promoting physical activity for cancer survivorship (invited editorial). New Zealand Medical Journal, 124(1337), 1-4.
Keogh, J. W. L., & MacLeod, R. D. (in press). Body composition, physical fitness, functional performance, quality of life and fatigue benefits of exercise for prostate cancer patients: a systematic review. Journal of Pain and Symptom Management.
Keogh, J. W. L., Shepherd, D., Krägeloh, C. U., Ryan, C., Masters, J., Shepherd, G., et al. (2010). Predictors of physical activity and quality of life in New Zealand prostate cancer survivors undergoing androgen-deprivation therapy. New Zealand Medical Journal, 123(1325), 20-29.
alternative treatment, patient care, survivorship.