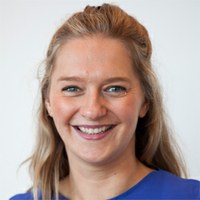 Ms Sally Crittenden
Position:
Business Development Manager, Australian Prostate Cancer Research Epworth
Biography:
Ms Crittenden's expertise is in fundraising, operations, and business development. She experience in the commercial and non-profit sectors, both in Australia and overseas.
In addition to her work for a number of organisations in the not-for-profit sector (including The Big Issue, Able Australia and National Breast Cancer Foundation) Ms Crittenden was involved in the Olivia Newton John Cancer Appeal at the Austin. She was also responsible for fundraising activity for the new cancer centre that opened in 2011.
Ms Crittenden spent more than ten years in the major event industry and was responsible for the operations at major events, including the 2006 Commonwealth Games, Australian Grand Prix, and the National Mothers Day Classic Breast Cancer Walk/Run.
Since 2010, Ms Crittenden has been involved in the development of Australian Prostate Cancer Research, a new national research organisation, launched in 2012, which partners with leading institutions to develop, fund, and deliver national prostate cancer research programs.
fundraising, operations, business development.