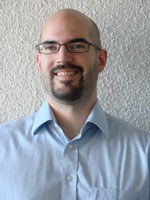 Dr Luc Furic
Position:
Research Fellow, Anatomy and developmental biology, Monash University
Websites:
Biography:
Dr Furic obtained his PhD from University of Montreal for his work on RNA-protein interactions and mRNA stability. This project led to the discovery of a new mRNA decay mechanism, termed Staufen-mediated decay (Kim, Furic, DesGroseillers and Maquat, Cell 2005).
He later undertook his postdoctoral training in the laboratory of Dr Nahum Sonenberg at the Mcgill University, Goodman Cancer Centre, where he worked on the role of regulating mRNA translation in prostate cancer.
Dr Furic is a Research Fellow of The Terry Fox Foundation through an award from the National Cancer Institute of Canada. He holds a postdoctoral training fellowship from the DOD US Army-Prostate Cancer Research Program.  Dr Furic's research interests include: eIF4E; translation initiation; PI3K; MAPK; tumour invasion.
Current areas of collaboration: kinase inhibitors in prostate cancer and stromal-epithelial signalling.
cancer progression, endogenous factors, localized therapies, metastases, model systems, oncogenes and tumour suppressor genes, eIF4E, translation initiation, PI3K, MAPK, tumour invasion.