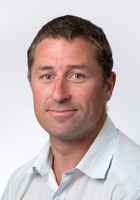 Professor Matthew Watt
Position:
Senior Research Fellow, Department of Physiology, Monash University
Biography:
Professor Watt is a Senior Research Fellow of the National Health and Medical Research Council of Australia and heads the Biology of Lipid Metabolism laboratory located within the Department of Physiology at Monash University.
His group studies the molecular and cellular regulation of lipid metabolism in fat, muscle, liver and the brain and how defects in lipid metabolism cause insulin resistance, a major feature of obesity and precursor to type 2 diabetes. More recently, Professor Watt's team has studied the endocrine role of adipose tissue and the liver- specifically; they are using "omics" technology to discover novel proteins and lipids that are secreted by these tissues and how this influences metabolism in obesity. He has utilised these and other approaches to study metabolism and endocrine function in prostate cancer.
Prof. Watt has published over 120 peer reviewed papers in leading international journals. He is currently the National Secretary of the Australian Physiological Society and is an Associate Editor of the American Journal of Physiology Endocrinology and Metabolism.  The group's ultimate aim is to influence the development of preventative and therapeutic strategies for obesity and related disorders.
Best publications:
Watt MJ,  Dzamko N, Thomas WG, Rose-John S, Ernst M, Carling D, Kemp BE, Febbraio MA, and GR Steinberg. Ciliary neurotrophic factor reverses obesity-induced insulin resistance by activating skeletal muscle AMPK. Nature Medicine 12: 541-548, 2006.  

Crowe S, Wu LE, Economou

C, Turpin SM, Matzaris M, Hoehn KL, Hevener AL, James DE, Duh EJ

and

Watt MJ

. Pigment epithelium-derived factor contributes to insulin resistance in obesity.

Cell Metabolism

. 10: 40-47, 2009.

Boon J, Hoy AJ, Stark R, Brown RD, Meex RC, Henstridge DC, Schenk S, Meikle PJ, Horowitz JF, Kingwell BA, Bruce CR, and Watt MJ. Ceramides contained in LDL are elevated in type 2 diabetes and promote inflammation and skeletal muscle insulin resistance. Diabetes 62: 401-10, 2013.

Mason RR,  Mokhtar R, Matrzaris M, Selathurai A, Kowalski G, Mokbel N, Meikle PJ, Bruce CR,

Watt MJ

. PLIN5 deletion remodels intracellular lipid composition and causes insulin resistance in muscle.

Molecular Metabolism

3: 652-63, 2014.

Meex RC, Hoy AJ, Morris A, Brown RD, Lo JC, Burke M, Goode RJ, Kingwell BA, Kraakman MJ, Febbraio MA, Greve JW, Rensen SS, Molloy MP, Lancaster GI, Bruce CR, Watt MJ. Fetuin B is a secreted hepatocyte factor linking steatosis to impaired glucose metabolism. Cell Metabolism 2015. DOI: doi:10.1016/j.cmet.2015.09.023.
Work Focus:
Work Focus (Biomedical):

cell biology, lipid, metabolism, mice in vivo studies, obesity, type 2 diabetes
metabolism, obesity, type 2 diabetes, lipid.