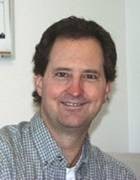 Dr Michael Cox
Position:
Associate Professor, Department of Urologic Sciences, University of British Columbia
Senior Scientist, The Prostate Centre at Vancouver General Hospital
Scholar, Michael Smith Foundation for Health Research
Websites:
Biography:
Dr Cox is a molecular and cellular biologist, and has a PhD in Biochemistry and a PDF in Microbiology. In 2001 he was named the first recepient of the George R. Richards Endowment for Science Award.
Dr Cox and his research team at The Vancouver Prostate Centre are finding ways to halt the development of prostate cancer cells by making important discoveries about how they grow. His research also investigates how prostate tumors adapt to testosterone deprivation therapy.
Current areas of collaboration: insulin/IGF-R heterodimers; ERG in PCa; antisense targeting IGF-1R.
animal models, oncogenes and tumour suppressor genes, prostate cancer, cancer therapy, growth factors, metabolic pathways.

primary prostatic epithelial culture, murine prostatic PTEN-/-cell lines, ERG-transformed human prostatic cell lines.