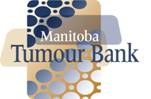 Manitoba Tumour Bank
Website:
http://www.umanitoba.ca/institutes/manitoba_institute_cell_biology/MBTB/Index4.htm
Address:
Winnipeg, Canada
Biography:
The mission of the Manitoba Tumour Bank (MBTB) is "to improve cancer diagnosis, management and treatment through enhanced translation of cancer research." The Manitoba Tumour Bank has been in operation since 1993 and represents one of the most established tumour banks in the country.
The MBTB receives consent from 1000 donors per year to accrue tissue samples and associated clinical information from health care centers in Manitoba. The Bank operates with the support of the Department of Pathology, University of Manitoba, Diagnostic Services Manitoba, and CancerCare Manitoba. It is located in the Manitoba Institute of Cell Biology which is a joint Institute between CancerCare Manitoba and University of Manitoba. The bank currently holds tissue samples in breast cancers, head and neck cancers, lung cancers, chronic lymphocytic leukemias and most recently prostate cancers.
We have established a Prostate Tumor Bank where we collect blood samples, frozen biopsies and paraffin embedded tumor blocks containing both normal and tumor tissue. All tumors are linked to the patient's medical records and tracked over time through the Ernest W. Ramsey Manitoba Prostate Centre at CancerCare Manitoba.
The operating costs of the MBTB are principally supported by CancerCare Manitoba Foundation in partnership with the University of Manitoba and the Canadian Institutes of Health Research (CIHR). The Bank is also a founding member of the Canadian Tumor Repository Network (CTRNet) that links and supports tumor banks across Canada.
Research keywords and interests:
cancer control, cancer initiation, cancer progression, diagnosis, etiology, metastases, prognosis, survivorship.
Equipment:
tissue microarrays, blood storage.
Resources:
tumour bank.