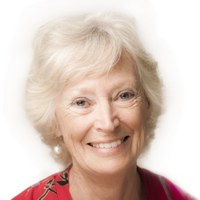 Professor Pamela Russell
Position:
Professor, Australian Prostate Cancer Research Centre - Queensland
Professor, Faculty of Life Sciences, Queensland University of Technology
Director, Oncology Research Centre, Prince of Wales Hospital
Websites:
Biography:
Prof Pamela Russell joined the Australian Prostate Cancer Research Centre–Queensland in 2009. Her laboratory has earned an international reputation for its work on genitourinary cancer, and has established cell lines and rare xenografts from primary human bladder and prostate tumours.
Most recently, her team has established new animal models for studies of bony metastases from prostate cancer, including those grown in immunocompetent mice, where interactions of growth factors common to bone cells and immune cells can be investigated.
Recent highlights by her team include production of a monoclonal antibody which binds 70% of prostate cancers, currently undergoing assessment for potential development as a diagnostic reagent and for targeted nanoparticle imaging; development of a first-in-man gene therapy for late stage prostate cancer, which is pending a Phase I clinical trial.
Prof Russell helped to establish the Animal Imaging Facility at The University of New South Wales for preclinical studies, and is now involved in the development of a preclinical imaging facility at the Australian Prostate Cancer Research Centre – Queensland to be part of the new Translational Research Institute, within the Princess Alexandra Biomedical precinct. 
Prof Russell has received numerous prestigious awards over her career including: in 2003, Membership of the Order of Australia (AM) for her work on bladder and prostate cancer.
In 2006, she was awarded the Medal of Australia for contributions to bladder and prostate cancer research, as well as Life Membership in PCFA, and a prize for being an outstanding research alumnus of Sydney's Kolling Institute of Medical Research.
Prof Russell was made a life member of the Australasian Gene Therapy Society in 2009, and in 2010, she was named Prostate Cancer Researcher of the Year in Australia. 
Research keywords and interests: animal models, theranostics, Imaging of castrate resistant prostate cancer, gene therapy,  bony metastasis.
Best publications:
Singh P, Joshi S, Russell PJ, Verma N, Wang XC, Khatri A. Molecular chemotherapy and Chemotherapy: A new front against late stage hormone refractory prostate cancer. Clinical Cancer Research. 2011; 17(12): 1–13
Hung TT, Chan J, Russell PJ, Power CA. Zoledronic acid preserves bone structure and increases survival but does not limit tumour incidence in a prostate cancer bone metastasis model. PLoS ONE . 2011, 6(5): e19389, 1-8
Tang C, Russell PJ, Martiniello-Wilks R, Rasko J, Khatri A. Concise Review: Nanoparticles and cellular carriers - allies in imaging and therapy? Stem cells. 2010; 28(9):1686-702-702
Khatri A, Husaini Y,  Ow K, Chapman J, Russell PJ. Cytosine Deaminase-Uracil Phosphoribosyl Transferase and Interleukin-12 and -18: a multimodal anticancer interface marked by specific modulation in serum cytokines. Clin Cancer Res.2009; 15(7):2323-2234.
Li Y, Song E, Rizvi SMA,  Power CA,  Beretov J, Raja C, Cozzi PJ, Morgenstern A, Apostolidis C, Allen BJ,  Russell PJ. Inhibition of micrometastatic prostate cancer cell spread in animal models by 213Bi-labeled multiple targeted a radioimmunoconjugates. Clin Cancer Res. 2009; 15:865-875
More publications are available on PubMed
animal models, castrate resistance, gene therapy, nano particles, bony metastasis.