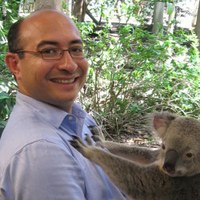 Dr Purang Abolmaesumi
Position:
Associate Professor, Electrical and Computer Engingeering, University of British Columbia
Associate Member, Urological Sciences
Websites:
Biography:
Current areas of collaboration: robot-assisted surgery; orthopaedic surgery; prostate cancer diagnosis.
Research Interests:

Dr. Purang Abolmaesumi is an Associate Professor at the Department of Electrical and Computer Engineering, University of British Columbia, with associate membership with the Department of Urologic Sciences. He is internationally recognized and has received numerous awards for his pioneering developments in ultrasound image processing, image registration and image-guided interventions. Dr. Abolmaesumi is an Associate Editor of the IEEE Transactions on Biomedical Engineering, a Board Member of the International Society for Computer Aided Surgery – ISCAS, and serves on the Program Committee of the SPIE Medical Imaging Conference.
alternative treatment, imaging, localized therapies, prostate cancer diagnosis, systemic therapies.