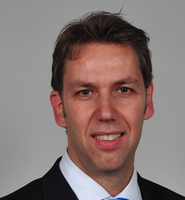 Dr Stuart Edmonds
Position:
VP, Research, Health Promotion and Survivorship, Prostate Cancer Canada
Biography:
In his role at Prostate Cancer Canada (PCC), Stuart is spearheading the development of the research strategy focused on understanding the cause of, as well as, the treatment and cure of prostate cancer and oversee PCC's research programs. Under his guidance, PCC will lead significant and measurable progress in improving the quality of life of prostate cancer survivors. Prior to joining Prostate Cancer Canada, Stuart was the Director of the Research Advisory Group of the Canadian Partnership Against Cancer, an independent organization funded by the federal government to implement the first pan-Canadian cancer control strategy. He also served as Executive Director of the Canadian Cancer Research Alliance. By encouraging and facilitating collaboration among Canada's major cancer research funding agencies, Stuart provided leadership in developing Canada's first national cancer research strategy and convening the first Canadian Cancer Research Conference. Stuart was also the Director of Research Programs at the former National Cancer Institute of Canada and the Director of the Canadian Prostate Cancer Research Initiative where he developed and successfully launched a number of new research programs while also implementing many new operational initiatives. Stuart holds a doctorate in pharmacology from Oxford University and a bachelor of science in biochemistry from Swansea University.
Prostate cancer research funding, collaborative funding initiatives, research capacity building.