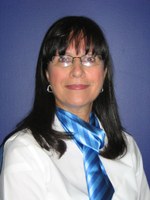 Ms Susan Langlois
Position:
Director, Research Programs, Prostate Cancer Canada
Websites:
Biography:
In collaboration with the PCC Scientific Medical Advisory Committee, Susan oversees the research programs, development and implementation of operational policies and procedures required to govern research program elements and is responsible for the evaluation of all research grant proposals. She is also responsible for development of research strategies; management of research partnerships and alliances; oversight of national and international research projects; pharmaceutical and government relationships; preparation and internal distribution of scientific and medical documentation.
Susan is also a member of the Canadian Cancer Research Alliance Board of Directors (advisory committee to CPAC) ; a member of the International Cancer Genome Consortium Executive Committee and Scientific Advisory Committee; and a member of the Australian-Canadian Prostate Cancer Research Alliance.
During her 35-year career in regulatory, quality and clinical, Susan  worked at 3 Canadian pharmaceutical companies focused on the research, clinical development, manufacture and commercialization of drug and biologic products, diagnostic and therapeutic medical devices for global distribution. She assumed responsibility and accountability for multi-national clinical and regulatory projects.
prostate cancer.