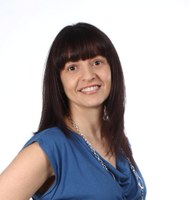 Dr Sylvie Lambert
Position:
Assistant Professor, McGill University
Credentials:
Assistant Professor at McGill Unviersity (currently studying)
Websites:
Biography:
Dr. Lambert is Assistant Professor at McGill Unversity. Her national and international standing in the areas of patient education, information-seeking, caregiver research, sustainable self-management interventions, longitudinal research, and psychometrics are evidenced by high-quality publications, including winning several prizes for these and attracting highly competitive funding, including fellowships (total funding 2010 – 2015 as principal investigator = $1,197,046). Her most significant studies have included a longitudinal caregiver well-being study (n = 547), and developing and evaluating a manual-based self-directed coping skills training and self-management interventions for couples facing cancer called Coping-Together. Dr. Lambert now plans to develop an online version of the intervention and to expand the reach of Coping-Together to patients and caregivers with low literacy and from culturally and linguistically diverse backgrounds.  
Best publications:
Lambert, S. D., Clover, K., Pallant, J., Britton, B., King, M., Mitchell, A., Carter, G. Making sense of variations in prevalence estimates of depression in cancer: A co-calibration of commonly used depression scales using Rasch analysis. Journal of the National Comprehensive Cancer Network, 13, 1203 - 1211.
Lambert, S. D., McElduff, P., Girgis, A., Levesque, J. V., Regan, T, W., Turner, J., Candler, H., Mihalopoulos, C., Shih, S. T. F., Kayser, K., & Chong, P. (2015). A pilot, multisite, randomized controlled trial of a self-directed coping skills training intervention for couples facing prostate cancer: Accrual, retention, and data collection issues. Supportive Care in Cancer [Published online ahead of print - DOI: 10.1007/s00520-015-2833-3].
Lambert, S. D.,

Pallant, J. F., Clover, K., Britton, B., King, M. T., & Carter, G. (2014) Using Rasch analysis to examine the Distress Thermometer's cut-off scores among a mixed group of patients with cancer.

Quality of Life Research

, 23(8), 23, 2257-2265.

Lambert, S. D.

, Pallant, J. F., Boyes, A. W., King, M. T., Britton, B., & Girgis, A. (2013). A Rasch analysis of the Hospital Anxiety and Depression Scale (HADS) among cancer survivors.

Psychological Assessment

, 25(2), 379-390. DOI: 10.1037/a0031154. 

Beatty, L. &

Lambert, S. D.

(2013). A systematic review of internet-based self-help therapeutic interventions to improve distress and disease-control among adults with chronic health conditions.

Clinical Psychology Review, 33

(4), 609–622.

Lambert, S. D.

, Jones, B., Girgis, A., & Lecathelinais, C. (2012). Distressed partners and caregivers do not recover easily: Adjustment trajectories among partners and caregivers of cancer survivors.

Annals of Behavioural Medicine, 44

(2), 225-235. 
Psychosocial oncology, Longitudinal assessment, Predictors of emotional and physical well-being in patients with cancer and their family caregivers, Intervention studies, Psychometric analysis using Rasch analysis, Mixed research methodology (quantitative and qualitative), Coping, Information-seeking, Illness self-management.