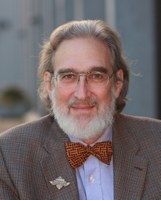 Professor Richard Wassersug
Position:
Adjunct Professor, Department of Urologic Sciences, Men's Health Initiative of B.C., University of British Columbia
Adjunct Professor, Australian Research Centre in Sex, Health and Society, La Trobe University
Biography:
Professor Wassersug's research focuses on developing ways to help patients recognize and overcome the side effects of prostate cancer (PCa) treatments. His primary attention is on androgen deprivation therapy (ADT), the common treatment for advanced prostate cancer in both Canada and Australia. ADT has been increasingly shown to have not only debilitating physical side effects, but also psychosocial consequences. ADT causes both erectile dysfunction and reduced libido in PCa patients, which can alter the dynamics between patients and their partners. As such, ADT can distress partners even more than the patients themselves. Professor Wassersug studies ways to help PCa couples maintain both sexual and non-sexual intimacy in the face of ADT.
Current areas of collaboration: Helping prostate cancer patients and their partners recognize, adapt to, and overcome the side effects of ADT; sexual recovery after prostate cancer treatment; impact of prostate cancer treatments on male gender identity and performance; the psychological consequences of chemical and surgical castration.
Best publications:
Wassersug, RJ, Walker, LM, Robinson, JW. 2014. Androgen Deprivation Therapy: An Essential Guide for Prostate Cancer Patients and Their Loved Ones. DEMOS Health, New York.
Dowsett GW, Lyons A, Duncan D, Wassersug RJ. 2014. Flexibility in Men's Sexual Practices in Response to Iatrogenic Erectile Dysfunction after Prostate Cancer Treatment. Sex Med 2(3):115-120.
Walker LM, Tran S, Wassersug RJ, Thomas B, Robinson JW. 2013. Patients and partners lack knowledge of androgen deprivation therapy side effects. Urol Oncol 31(7):1098-1105.
Kukula KC, Jackowich RA, Wassersug RJ. 2014. Eroticization as a factor influencing erectile dysfunction treatment effectiveness. Int J Impot Res 26(1):1-6.
Walker, LM, Wassersug RJ, Robinson JW. 2015. Psychosocial perspectives on sexual recovery after prostate cancer treatment. Nat Rev Urol.
alternative treatment, androgen deprivation therapy, behaviour, patient care, quality of life, sexuality, survivorship.