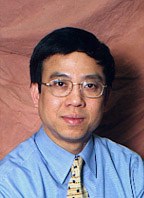 Dr Ting-Yim Lee
Position:
Director of PET/CT Imaging Research, Imaging Program, Lawson Health Research Institute
Professor, Medical Imaging, Medical Biophysics and Oncology, The University of Western Ontartio, Schulich School of Medicine and Dentistry
Scientist, Imaging Research Lab, The University of Western Ontartio, Robarts Research Institute
Medical Physicist, Diagnostic Imaging, St. Joseph's Health Care London
Credentials:
Biography:
Ting-Yim Lee, PhD is Director of PET/CT Imaging Research, Lawson Health Research Institute; a scientist with Robarts Research Institute; and a professor of Medical Imaging at the University of Western Ontario. He was recently awarded a CIHR Industry Partnered Chair in CT Functional and Molecular Imaging. He was trained in Nuclear Medicine Imaging and is experienced in tracer kinetics modeling for the derivation of tissue functional and physiological parameters from data on tissue uptake of contrast agent or radiopharamaceuticals.  To validate his modeling approaches, he has developed or used a variety of animal models including rodents, rabbits, dogs and pigs to study heart attack, stroke and cancer as well as undertaken patient studies when appropriate with different imaging modalities including CT, PET and MR.  The methodology that he has developed for the measurement of brain, liver and tumor perfusion using dynamic contrast enhanced CT scanning has been licensed to GE Healthcare as the software CT Perfusion
CT imaging, cancer progression, localized therapies, metastases, physiological imaging, physiological modelling, systemic therapies, tracer kinetics.