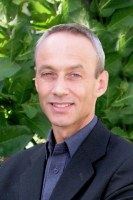 Dr Tom Pickles
Position:
Professor and Radiation Oncologist, Radiation Oncology, BC Cancer Agency
Affiliate, Radiation Oncology and Developmental Radiotherapeutics, University of British Columbia
Websites:
Biography:
Prof Tom Pickles MD is a Staff Radiation Oncologist at the BC Cancer Agency, Vancouver, and Professor, Division of Radiation Oncology, in the Faculty of Medicine at University of British Columbia. He was Chair of the BCCA Genito-Urinary Tumour Group from 1999 until September 2005. He is on the executives of the NCIC-CTG GU site group and the Canadian Urology Oncology Group.  From 2005 to 2007 he was President of the Canadian Association of Radiation Oncology. He is Physician-in-Chief of the BC Cancer Agency Particle Therapy Program, and was a member of the Communication Team of the now disbanded NCIC Socio-Behavioural Cancer Research Network. He holds NCIC research grants exploring altered fractionation in prostate cancer radiation therapy, patterns of care studies in prostate cancer, and improving cancer outcomes by optimizing the accessibility and quality of radiotherapy. He actively participates in local, national and international studies of prostate cancer. His clinical site specialization is prostate cancer (including brachytherapy), lymphoid malignancies and ocular tumours. His other clinical and research interests relate to access to cancer services, radio-immunotherapy for lymphomas and particle therapy of ocular tumours.  He has authored over 75 peer-reviewed publications.
Work Focus:
Work Focus (Clinical):

radiation oncology

Work Focus (Professional):

health services/systems
PSA, brachytherapy, clinical, cost analysis, diagnosis, healthcare delivery, localized therapies, nutrition, outcomes, prognosis, surveillance, treatment, particle therapy, prevention.