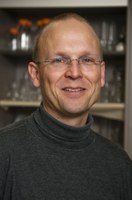 Dr Urban Emmenegger
Position:
Medical Oncologist, Sunnybrook Odette Cancer Centre
Clinician Scientist, Sunnybrook Research Insitute
Assistant Professor, Department of Medicine, University of Toronto
Websites:
Biography:
Current areas of collaboration: castration-resistant prostate cancer; antiangiogenic therapy; metronomic chemotherapy; drug resistance; autophagy; bone metastasis.
Urban Emmenegger is a graduate of the University of Bern/Switzerland who subsequently did specialty training in Internal Medicine and Medical Oncology in Bern and Geneva. In 2001 he joined the laboratory of Dr. Robert S. Kerbel (Sunnybrook Research Institute, Toronto/Canada) to undertake postdoctoral training in tumor biology, with special emphasis on tumor angiogenesis. From 2005 until 2008, Dr. Emmenegger was also a clinical research fellow in the Division of Medical Oncology at the Sunnybrook Odette Cancer Centre.
Since 2008, Dr. Emmenegger functions as medical oncologist and clinician-scientist at the Sunnybrook Odette Cancer Centre and Research Institute. He is appointed as Assistant Professor at the University of Toronto within the Department of Medicine.
Clinically, Dr. Emmenegger has a regular outpatient clinic for patients with castration-resistant prostate cancer. He also has a special interest in patients with bone metastasis, and is the Director of the Prostate Cancer Bone Metastasis Clinic at the Sunnybrook Odette Cancer Centre.
Dr. Emmenegger's current research projects are focusing on studies to improve the use of antiangiogenic therapies, including metronomic chemotherapy, for the treatment of castration-resistant prostate cancer. He is particularly interested in mechanisms of resistance and predictive markers of response to such therapies, and the role of autophagy in this context. The intention is to rapidly translate the insights gained from preclinical studies into clinical trials and, ultimately, clinical practice.
Work Focus:
Work Focus (Biomedical):

basic science, cell biology

Work Focus (Clinical):

medical oncology
PSA, androgen deprivation therapy, androgen independence, androgen receptor, animal models, apoptosis, autophagy, bone health, bony metastasis, cancer biology, cancer cell biology, cancer cell metabolism, cancer progression, cancer therapy, castrate resistance, chemoresistance, clinical trials, drug resistance, metastases, model systems, mouse models of cancer, oncology, prostate cancer, prostate tumour models, systemic therapies.

Xenograft prostate cancer mouse models, clinical trials/studies, mouse models of cancer, prostate cancer treatment.