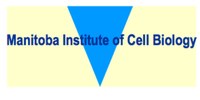 Manitoba Institute of Cell Biology
Website:
http://www.umanitoba.ca/institutes/manitoba_institute_cell_biology/
Address:
Winnipeg, Manitoba, Canada
Biography:
The Manitoba Institute of Cell Biology (MICB) was founded in 1969 jointly by CancerCare Manitoba (formerly the Manitoba Cancer Treatment and Research Foundation) and the University of Manitoba. The institute is associated with the Faculty of Medicine and the Health Sciences Centre and is located on the 5th, 6th and 7th floors of the  new CancerCare building at 675 McDermot Ave. in Winnipeg, Manitoba, Canada, R3E 0V9. The institute is dedicated to fundamental  and translational research in biology and its relation to health, with a primary emphasis on cancer and related diseases. MICB presently has 14 senior research scientists, 9 of whom are basic scientists and 5 clinician-scientists; we have 5 associate research scientists and approximately 170 support personnel and trainees. As well MICB has several core facilites or platforms such as our Manitoba Tumour Bank which includes breast, prostate, lung, head & neck tumours and  chronic  lymphocytic leukemia banks; the Genomic Centre for Cancer Research and Diagnosis; the Mammalian Functional Genomics Centre and Manitoba Breast Cancer Research Centre which includes a proteomics platform.
Research keywords and interests:
cancer initiation, cancer progression, diagnosis, endogenous factors, etiology, exogenous factors, marker discovery, marker testing, metastases, model systems.