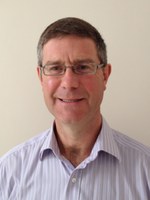 Associate Professor William Watson
Position:
Assiciate Professor of Cancer Biology, School of Medicine and Medical Science, University College Dublin, Conway Institute
Credentials:
PhD at University College Cork
BSc at University College Dublin
Websites:
Biography:
Prof Watson received his PhD degree in Biochemistry from the Department of Biochemistry, University College Cork in 1995. He then undertook his post-doctoral research in University of Toronto and the Toronto General Hospital in Canada, before returning in 1997, to Ireland as a College Lecturer in the Department of Surgery, Mater Misericordiae University Hospital, University College Dublin.
Prof Watson is now an Associate Professor of Cancer Biology in the UCD School of Medicine and Medical Science. Apart from his undergraduate and post-graduate teaching responsibilities and programme co-ordinator of the Biomedical Health and Life Science Honours Degree programme, he has an active internationally recognised research group.
As a translational biologist, based in the Conway Institute, he utilises the latest technologies to study cellular and molecular pathways and clinical collaboration through the Prostate Cancer Research Consortium (of which he is a lead investigator and Chair of the Bio-resource management and implementation committee) to expand the understanding of the initiation and progression of prostate cancer in order to identify diagnostic and prognostic biomarker for prostate cancer as well as therapeutic sites for manipulation.
Prof Watson is Chair of the Basic Research Section of the European Association for Urology Research Foundation, Principal Investigator in the Molecular Medicine Ireland, and member of the Movember Global Scientific Advisory Committee.
Best publications:
Prencipe M, Madden SF, O'Neill A, O'Hurley G, Culhane A, O'Connor D, Klocker H, Kay EW, Gallagher WM, Watson WR. Identification of transcription factors associated with castration-resistance: Is the serum responsive factor a potential therapeutic target?  Prostate. 2013 May;73(7):743-53.
Fan Y, Murphy TB, Byrne JC, Brennan L, Fitzpatrick JM, Watson RW. Applying random forests to identify biomarker panels in serum 2D-DIGE data for the detection and staging of prostate cancer. J Proteome Res. 2011 Mar 4;10(3):1361-73
Fanning DM, Kay E, Fan Y, Fitzpatrick JM, Watson RW. Prostate cancer grading: the effect of stratification of needle biopsy Gleason Score 4 + 3 as high or intermediate grade. BJU Int. 2010 Mar;105(5):631-5.
Byrne JC, Downes MR, O'Donoghue N, O'Keane C, O'Neill A, Fan Y, Fitzpatrick JM, Dunn M, Watson RW. 2D-DIGE as a strategy to identify serum markers for the progression of prostate cancer. J Proteome Res. 2009 Feb;8(2):942-57.
Gill C, Dowling C, O'Neill AJ, Watson RW. Effects of cIAP-1, cIAP-2 and XIAP triple knockdown on prostate cancer cell susceptibility to apoptosis, cell survival and proliferation. Mol Cancer. 2009 Jun 23;8:39.
Biomarkers.